Mobile Web App Development
Developing Websites Compatible with Mobile Web
MaKing Websites For Every Screen.
The use of technology is just moving the par, every hand needs a mobile, moreover they explore new things. Mostly everything is managed on mobile, providing the websites that are convenient to be viewed on any screen. Expert Solution makes your website exciting that will make the user to go gaga over it. 
Mostly in every business the power of mobile web and apps are hot favorite, from food to travel everything is accessible on mobiles so why you get behind. If you need a mobile web application that your visitors will enjoy using, let us know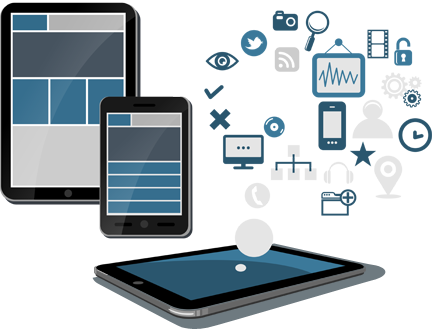 We Develop Every Project Associated to Mobile Web App.
We design and develop mobile websites and mobile web applications and understand practical techniques that will enhance the mobile web browsing experience. Designing a mobile web application is not the same as designing for the traditional web, content on the mobile web must be user-focused (just like in traditional web design), however because of the smaller screens and internet connectivity concerns, we put careful consideration into the design of a mobile web application.
Indeed, mobile web, native, and hybrid apps are all radically different beasts, each with their own unique set of benefits and challenges. This mobile web development tutorial specifically focuses on methodologies and tools to employ, and pitfalls to avoid, in the development of highly functional, intuitive, and easy-to-use mobile web applications.