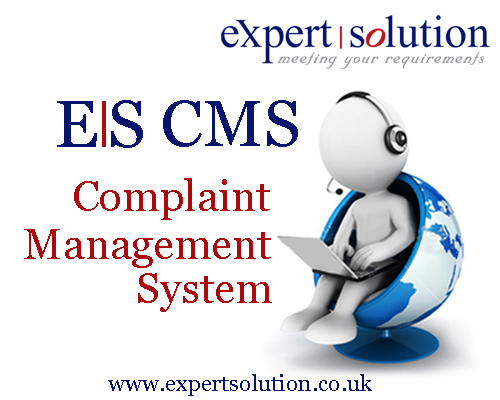 Customer complaints and service contacts are an opportunity to show your clients how important they are. If you exceed their expectations they will be loyal customers for years to come. Handling customer complaints and service requests all day can be stressful. Give your team the complaint handling tools they need to perform at their best and consistently exceed customer expectations.

is a set of integrated tools, optimized to meet efficient handling of complaints, and automate processes like registering new complaints, managing existing complaints, automatic escalation of unresolved complaints, managing complaint statuses, performing number of consumer inquiries, handling of complaints by respective persons/departments and producing informative MIS. It allows all team members to work in a collaborative manner.

is an integrated system, well documented, and based on Client / Server and Relational Database technology.


is a customizable, web-based case management software solution that will enable your team to:
Collaborate
Respond quickly and accurately to customer requests
Quickly enter and prioritize complaints
Use workflow to assign cases that need follow-up
Efficiently manage tasks, set reminders and due dates
Actionable, real-time reports (tables, charts, graphs)
Identifies opportunities (training, product improvement, etc.)

ensures that you track every customer interaction efficiently and accurately, creating a clear, searchable record.
 Complaint Management system lets you:
Manage every customer interaction efficiently and professionally
Ensure that no complaint, service call or inquiry is lost or ignored
Understand trends with real-time reports and gain actionable information to improve your products or services
Customer complaints and feedback are a goldmine of information that can improve customer retention
and profitability. The 

 provides the tools you need to begin learning from the feedback your customers give you every day.

includes a world class reporting engine.
Based on the framework

,  supports all authorized users to work in a collaborative manner throughout complaint management cycle i.e. from initiating of complaint to closing of it.
Top Reasons for Using  
Ensures Users/Complainer Satisfaction
Ensures Information Accuracy
Timely Reporting
Ensures Data Security
Accurate Performance Monitoring
Managed by Management
Ensures Continuous Availability